A brief history of Cambridge
Cambridge is home to Harvard University and was founded as the capital of the colony of Massachusetts. It was originally four separate villages and was joined as a single city in 1846. Known as a city of American engineering well before M.I.T. arrived in 1916, Cambridge was once ranked among the nation's greatest industrial powerhouses. Modern Cambridge is powered by academia, innovation, and a strong real estate market. As such, there are plenty of wintertime activities to make living in this historic city a delight for families and professionals.
Ice skating at Kendall Square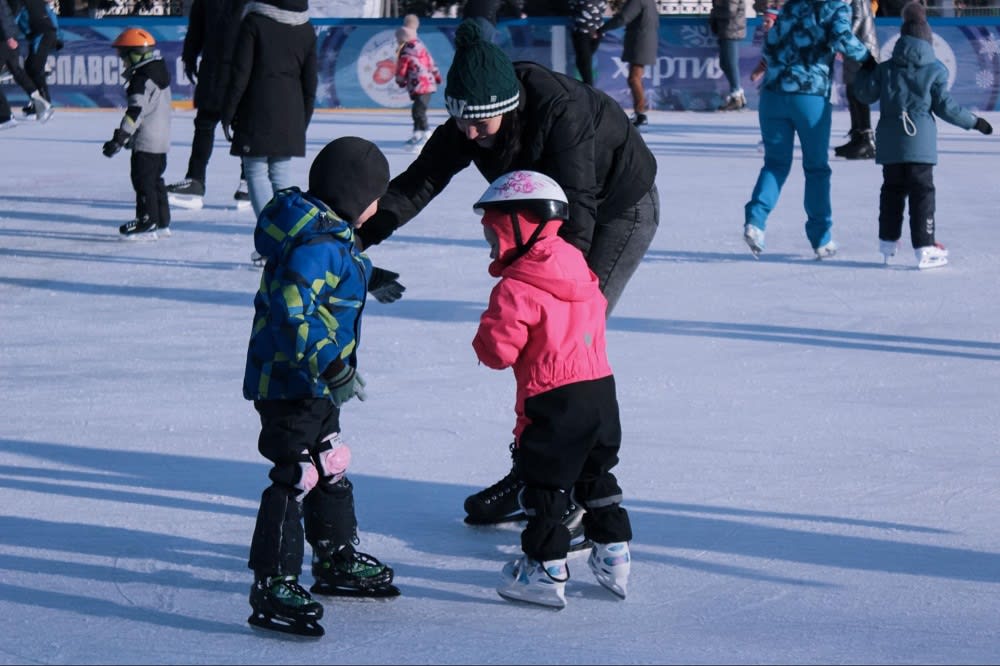 The Ice Skating at Kendall Square is a must-see for Cambridge's winter visitors. This outdoor rink is a welcome winter treat for skaters of all skill levels, and on a snowy day, the whole square is transformed into a winter wonderland. This seasonal rink is open from mid-December to mid-March and is located just off 3rd Street. When you're done for the day or just need a break from the cold and ice, stop by Area Four for a hot drink and some warm comfort food.
Harvard Square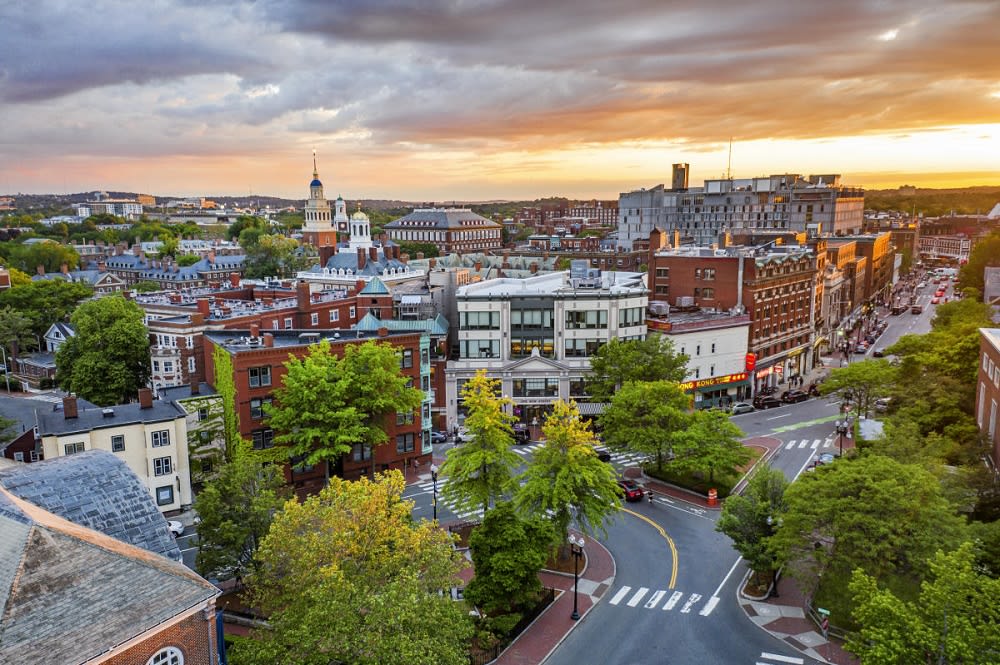 Photo Source: bostonusa.com

Harvard Square is a well-known attraction for locals and tourists alike, and every year, more than 8 million people visit Harvard Square. The square has a lot to offer: tours about its history, bookstores, coffee shops, and fine dining. It's also a great spot to see live music and entertainment, visit old theaters to catch a show and check out public art displays. Harvard Square hosts a number of events during the winter, and the square has a magic all its own in the snow.
Warm-up at Darwin's Ltd.
As a long-standing Cambridge tradition, Darwin's Ltd. is a can't-miss for wintertime — and with four different Cambridge locations, it's never been easier to stop by! Their menu of steaming hot drinks includes espresso options like americanos and macchiatos, teas like matcha lattes, and hot chocolates for anyone hoping to skip the caffeine rush. If you're hungry, try one of their award-winning sandwiches for breakfast or lunch. This locally-owned restaurant is certain to become a fast favorite.
Explore Mount Auburn Cemetery
Mount Auburn Cemetery is a National Historic Landmark that holds a rich history and beautiful landscaped views. More than 200,000 people visit this attraction every year to explore and participate in fun programs and activities. Any season of the year, Mount Auburn Cemetery is a must-see while in Cambridge, but there's nothing quite like this beautiful historical landmark covered in fresh snow. The Auburn Cemetery hosts activities like guided nature walks, tours, and a sketching program for aspiring artists.
Relax at The Charles Hotel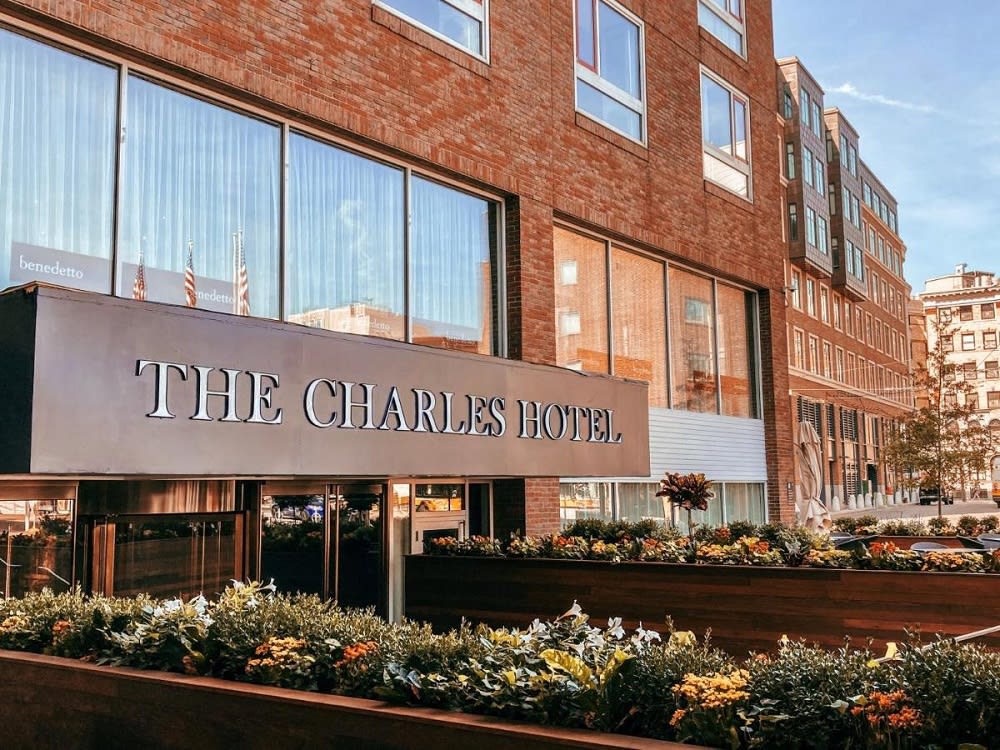 Photo Source: booking.com

Stop by The Charles Hotel on a chilly, winter afternoon to warm up. Here, grab a bite to eat Henrietta's Table, where you can indulge in farm-to-table fares from the comfort of Harvard Square. With menus covering everything from breakfast to late-night drinks, Henrietta's Table has everything you need. Swing by on a frosty morning for poached eggs with baked Harrington ham and their signature jumbo cappuccino, or stop in for supper to enjoy Yankee pot roast or shrimp-stuffed John Dory with a seasonal craft cocktail.

If you're searching for a more rejuvenating service, make an appointment at The Charles Hotel's on-site relaxation destination: Corbu Spa & Salon. This French-inspired spa offers a range of services and packages, from deep tissue massages and radiance facials to full-day immerse escapes that are perfect for parties.
Enjoy a performance at Harvard's Sanders Theatre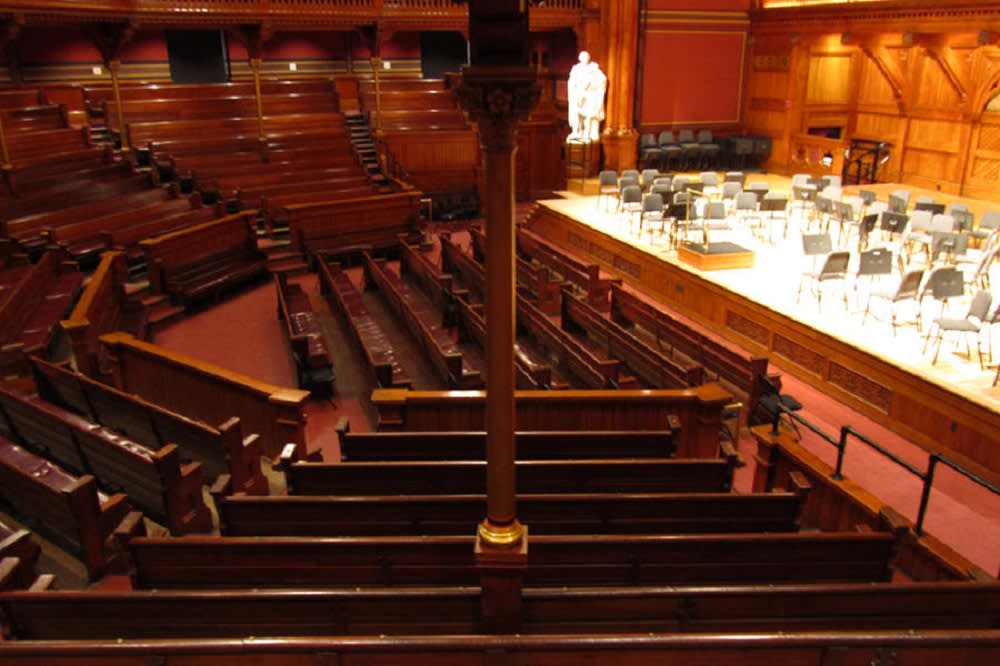 Photo Source: Office for the Arts at Harvard

If you enjoy an evening at the theater, you'll love a production at Harvard's Sanders Theatre. With a full calendar of programming all season long, a trip to this acclaimed theatre is a fantastic way to spend a winter's night. Coming up, Sanders Theatre will be hosting Boston Youth Symphony Orchestra, where they'll be performing Verdi's La Traviata on January 23. Buy tickets early and online so that you don't miss this spectacular performance.
Peruse Harvard Art Museums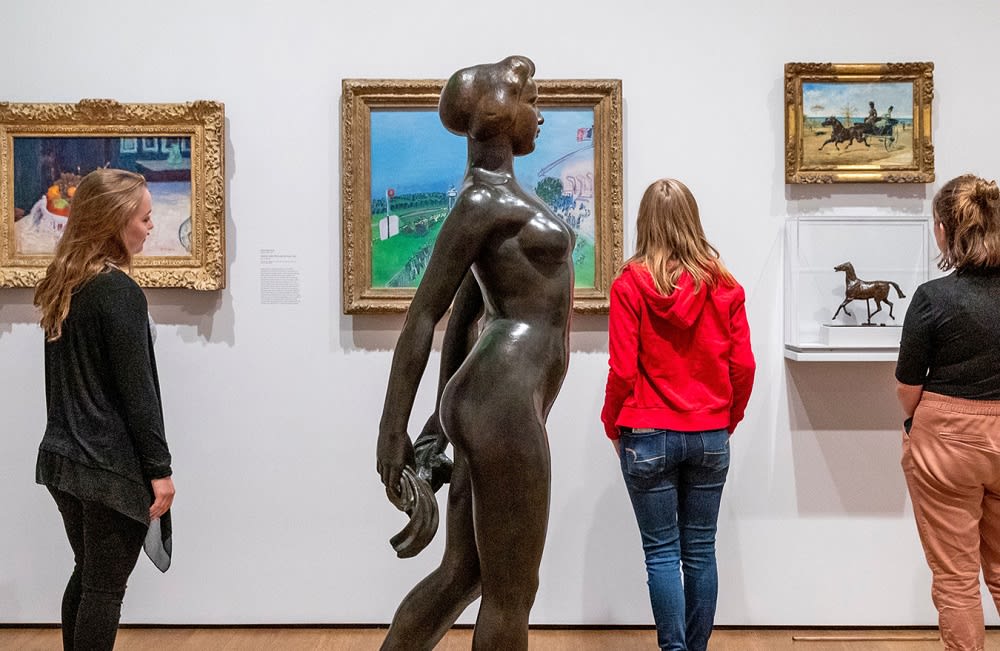 Photo Source: Harvard Art Museums

If you don't want to spend too much time out in the cold and snow, but you still want to enjoy some winter adventures in Cambridge, there's always the Harvard Art Museums. Harvard University is a cultural landmark of Cambridge in itself, and there's nothing like taking an afternoon stroll through some of its most fascinating paintings and sculptures. Attend a lecture, workshop, or seminar to learn about the history of the museum's most famous art and artists, or take one of the museum's many guided tours. Harvard Art Museums are currently virtual at this time and are free and open to any and everyone to attend. Visit their website to stay up to date on their calendar of events and upcoming projects.
Looking at homes for sale in Cambridge?
If you're planning a winter trip to the Boston area and are interested in seeing luxury real estate near Cambridge, contact The Carol Kelly Team today. Serving a wide range of neighborhoods, The Carol Kelly Team will be your trusted guide to homes for sale in Cambridge and can offer you the best listings, local market analysis, and customer service in the Boston area.