If you're looking for fantastic wine and a great experience, Boston and the areas around it have no shortage of beautiful and scenic vineyards to check out. Whether you're looking for authentic Massachusetts wine, wines you can create yourself, or even just wine tours and wine tastings, there are many vineyards and wineries in the area to choose from.


Keep reading to find out some of the best wineries in or near Boston!
Truro Vineyards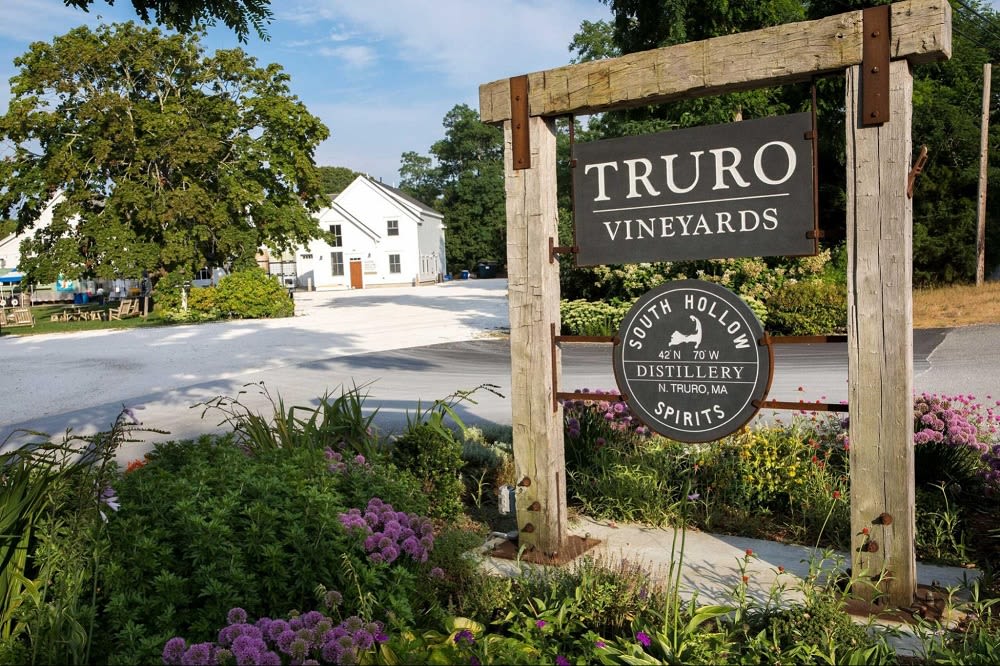 Truro Vineyards
is a family-owned winery, stocked with a tasting room and a gift shop, all within an 1830s farmhouse.
The owners, the local Roberts family, are very hands-on. They run wine tastings, work the gift shop, assist in the fields, and contribute to the winemaking process. They open their doors to wine lovers everywhere, whether they're locals or tourists. They craft premium wines purely for the enjoyment of the public—their winery is a peerless seasonal destination for all visitors.


On the premises is the Blackfish Restaurant's CrushPad Food Truck, which serves lunch and snacks, while the gift shop offers an assortment of fine cheeses—so be sure to come with an appetite!


Address: 11 Shore Rd, North Truro, MA 02652
The Boston Winery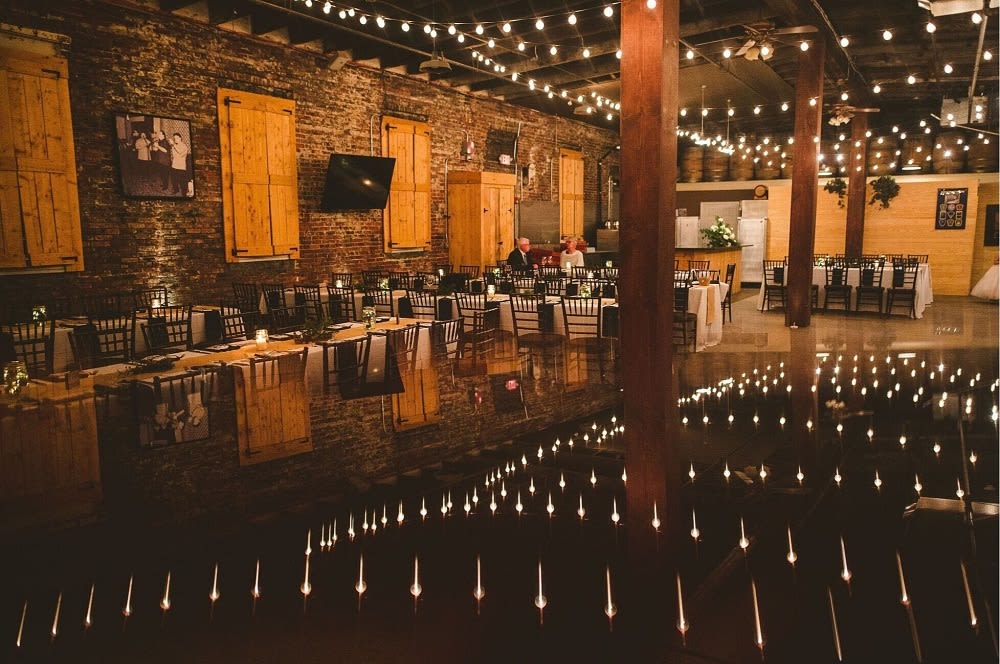 The Boston Winery
is an Italian-inspired winery that offers make-your-own wines, wine tastings, and wine tours. Their historic building makes it a beautiful and rustic location right next to the Neponset River.
This winery was founded by a wine pioneer and vintner named Raffaele Bruno in 2006, and with how the winery is run, it's clear that this is a place meant for and owned by wine lovers. It's family-owned, providing each guest with a comfortable and relaxing atmosphere. Each wine is handcrafted on-site, with a diverse palette of tastes for everybody. The wine uses grapes from Chile, Italy, South Africa, and California.


Address: 26 Ericsson St, Boston, MA 02122
Nashoba Winery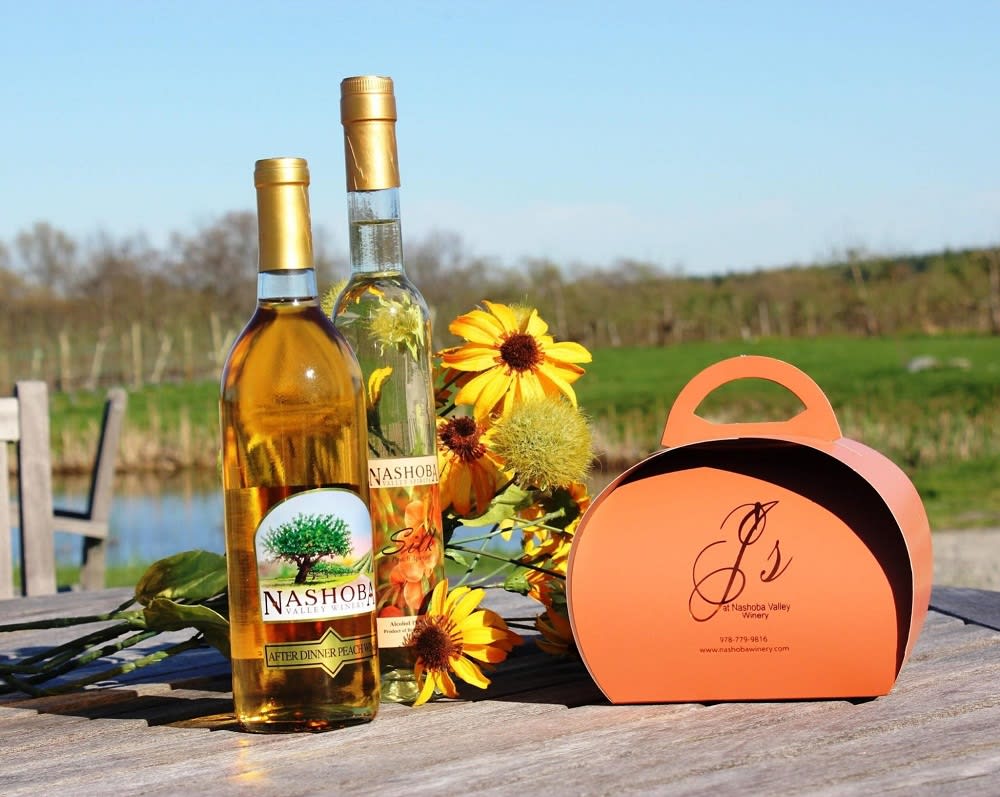 Credit: Nashoba Winery
Nashoba Winery is Massachussett's leading fruit-wine producer and is known for being the nation's pioneering winery orchard. They have accumulated over 100 national and international medals and awards. It's strongly considered to be one of the ultimate destinations on the East Coast.


This winery is fully dependent on its surroundings—everything is grown and produced fully in Massachusetts. While the wine is a little on the pricier side, a bottle of Nashoba includes not only a great product but quality, love, and commitment from the team that makes it.
Address: 100 Wattaquadock Hill Rd, Bolton, MA 01740
Westport Rivers Vineyard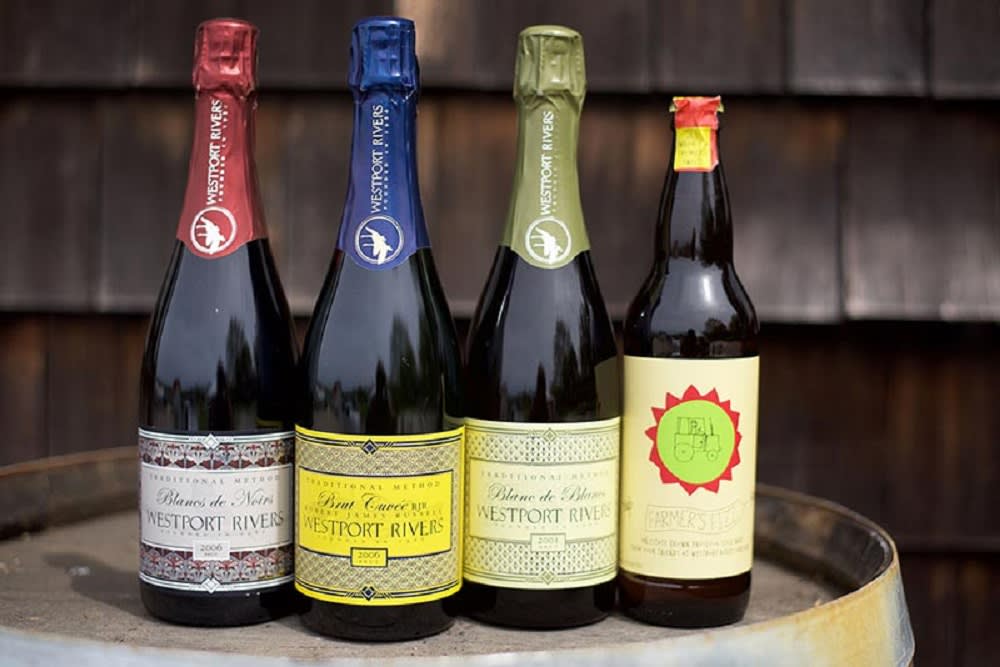 Credit: MV Times
Westport Rivers Vineyard
is a winery that was launched in the 1980s and has since become one of the largest vineyards in all of New England. It's situated on 80 acres of farmland, which stretches across the beautiful Bristol County countryside.
Westport is home to four generations of a family of winegrowers, owned by a local Massachusetts family. With rich, dark soil and a cool climate, the wines are made to perfection —aromatic and deliciously crisp.


This winery has earned over 20 gold medals from wine critics worldwide, placing them as one of the highest reviewed and most-loved wineries in the entire state.
Address: 417 Hixbridge Rd, Westport, MA 02790
Hardwick Vineyard & Winery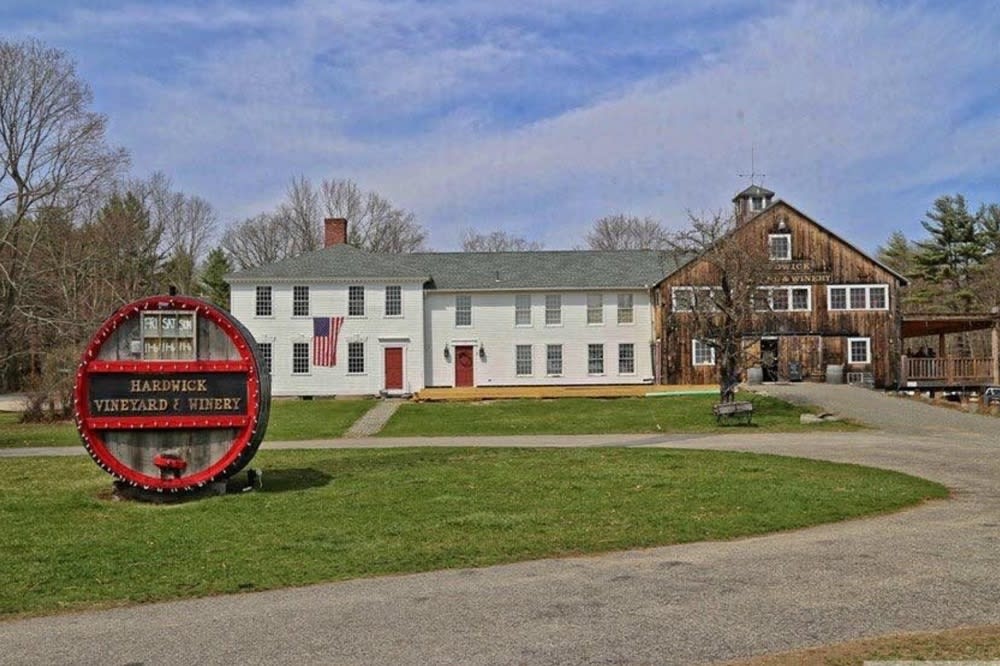 Credit: Kazzit
Hardwick Vineyard & Winery
is a winery that combines old-school New England charm with contemporary winemaking. It's stationed within a fully refurbished 18th-century mansion close to the Quabbin Reservoir. The land was bought and restored in the latter part of the 1990s, adding a 5,000 square-foot timber frame barn to it.
They specialize in white, red, and pink wine, but they also have flavorful fruit options for those who have a palate for sweeter wines. Most of their in-house wines go very well with foods like meat, seafood, and cheese—but their sweeter, fruitier wines allow for a more relaxed experience.


Address: 3305 Greenwich Rd, Hardwick, MA 01082
First Crush Winery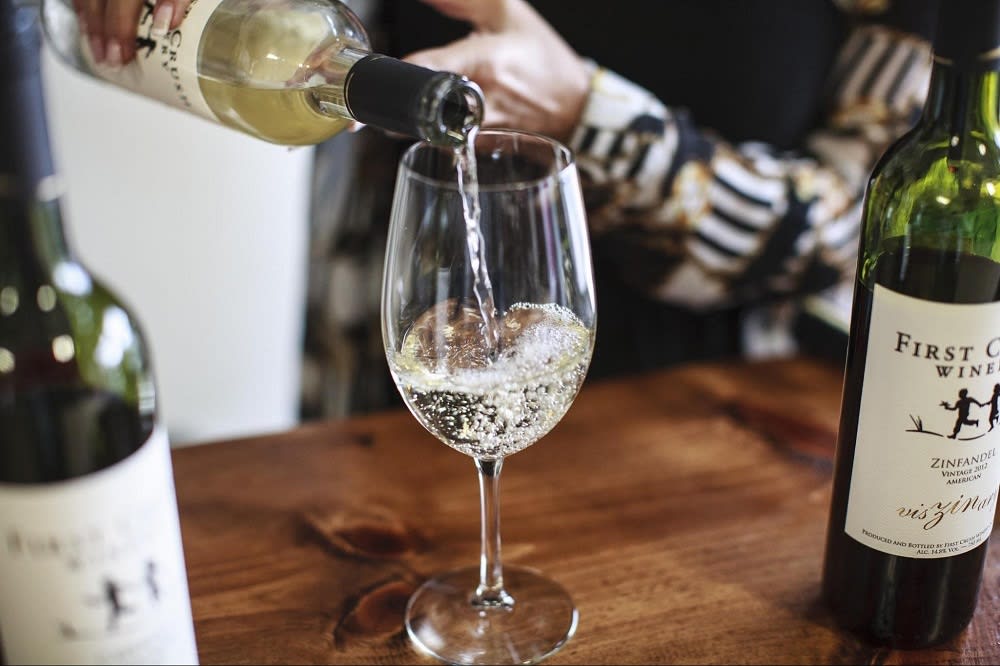 Credit: First Crush Winery
First Crush Winery
is an award-winning winery that specializes in West Coast-inspired wine. They offer outdoor and indoor wine tastings, bottle sales, and wine by the glass. To accompany their delicious wine, they also serve local cheese plates and refreshing wine slushies when the weather is warm. The name is a pun, a simple little play on words on how wine is made—the crush strips grapes from their stems to get the juice for fermentation.
On top of a critically-acclaimed wine tasting room, they have won numerous medals and awards for their wines. They produce 4,200 cases and 50,000 bottles of wine annually. They receive their delicious and finely-grown fruit from California.


Address: 527 Main St, Harwich, MA 02645
Mill River Winery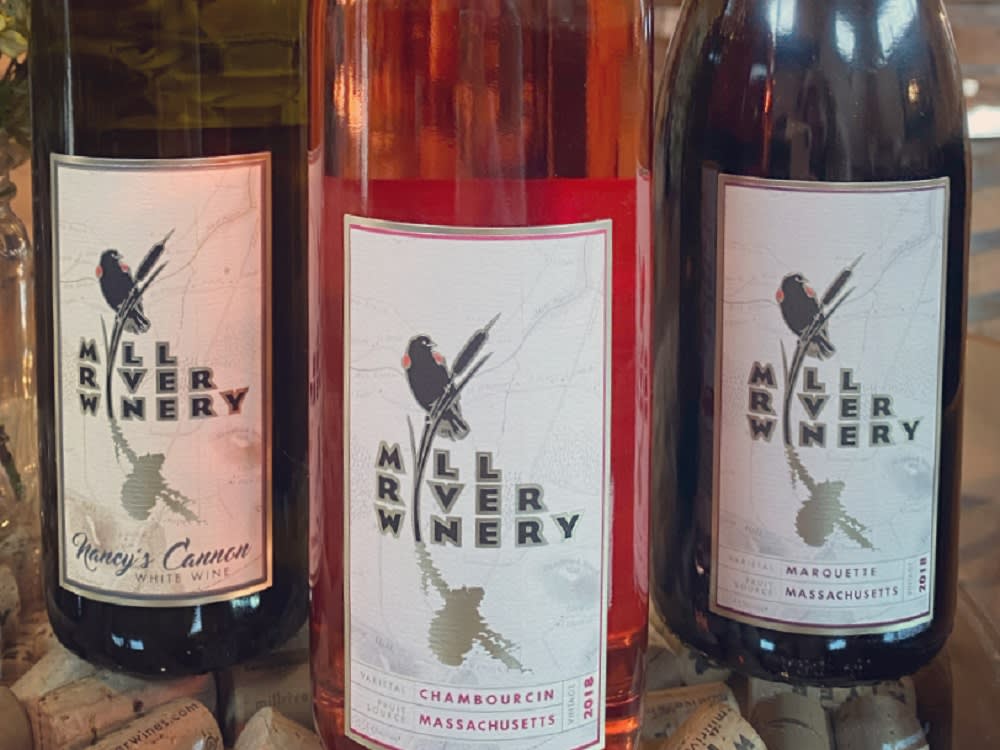 Credit: Mill River Wines
Mill River Winery
is well known for its delicious Sauvignon Blanc, Chardonnay, and Plum Island wines. Each Thursday, this winery offers free same-day delivery to their guests who live within Rowley or the surrounding towns, so long as you order a minimum of three bottles. Don't worry—they also offer reservations for one of their sought-after tables on the patio. In the summer, it's a beautiful and scenic experience. In the winter, it's decked out with space heaters and fire pits to keep guests warm.
The winery uses grapes from all over the world, crafting diverse and delectable wines that will keep you coming back for more.


They offer three different types of wines: the Mill River Winery Signature wine, the Collector's Edition wine, and the Plum Island Series wine. All of them are deliciously diverse, with their own brand of sophistication and unique blend of fruits and tastes.


Address: 498 Newburyport Turnpike, Rowley, MA 01969
Glendale Ridge Vineyard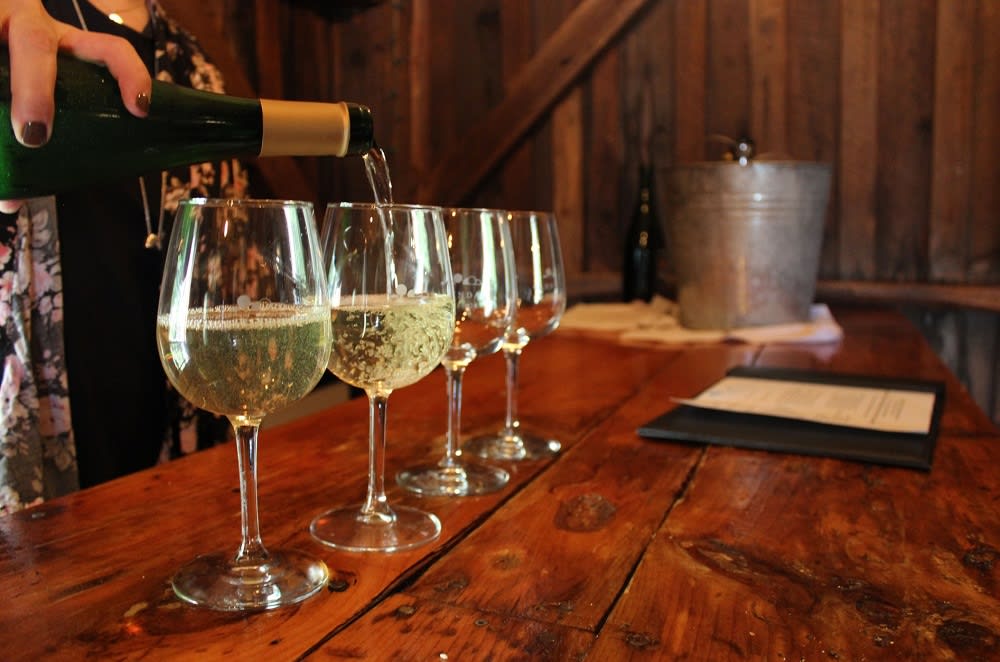 Credit: Glendale Ridge Vineyard
Glendale Ridge Vineyard
is a winery that believes in cultivating an experience—they want to tell a story with their wines that reflect the history of the vineyard and its land, allowing for careful attention to the hand of the winemaker. It's located near the Berkshires on an 1860s farm, with 5 acres of vines that are grown, processed, and fermented into their popular estate wines.
This vineyard has a clear focus on creating the most exceptional wine in Massachusetts. Their wine is grown, produced, and bottled locally in Southampton. They also produce more unique wines using carefully sourced wines from Long Island and the Finger Lake regions. A visit to this vineyard is a unique experience, and their wines are masterfully crafted to perfection.

Address: 155 Glendale Rd, Southampton, MA 01073
Do you want to know more?
If you want more information on houses for sale in Cambridge, Brookline, or the surrounding area, contact
The Carol Kelly Team
and we will help you with all of your inquiries!