Book lovers and new readers alike can enjoy the bookstore options available in Somerville. From comics to antiques and everything in between, here are seven spots to visit when looking for Somerville real estate.
1. All She Wrote Books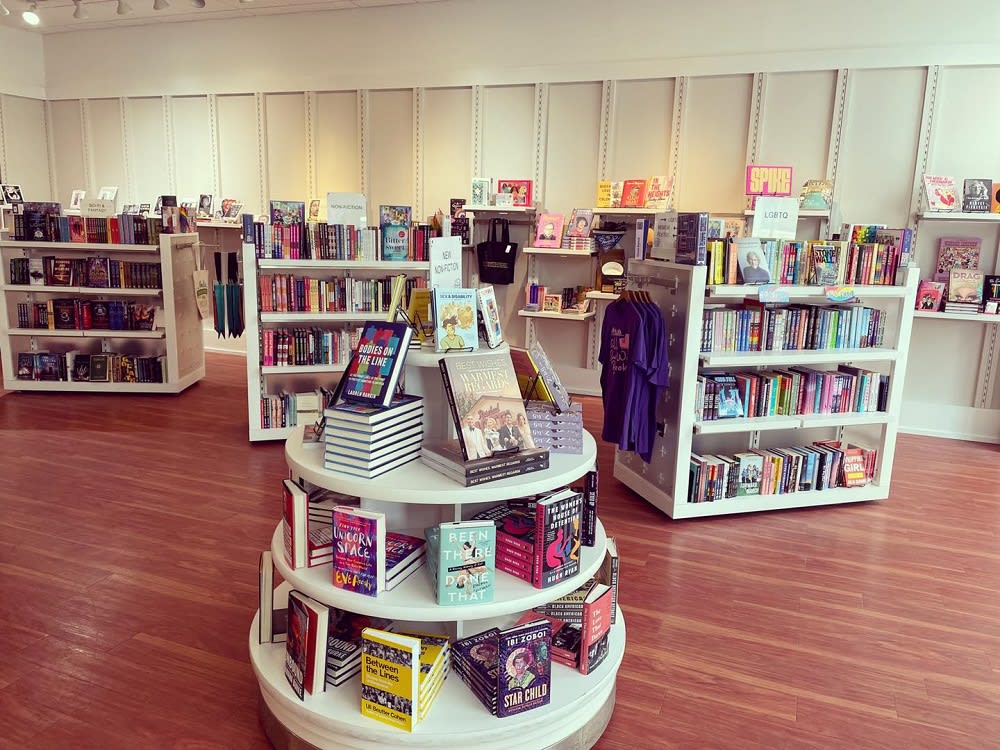 Photo courtesy of All She Wrote Books
For a book store experience unique to Somerville,
All She Wrote Books
is the place to stop. This book store makes sure all its visitors feel heard and seen in the selections on its shelves. Intersectional, inclusive, feminist, and queer, this little shop packs a big punch in showcasing underrepresented voices in literature. Whether you're looking for a biography, a comic, a magazine, or a sci-fi novel, this store has it.

All She Wrote Books also offers pickup, shipping, and curbside pickup to ensure its customers feel safe and happy. Those searching for houses for sale in Somerville should keep an eye on this store and make sure to visit for a new and interesting read.
2. Harvard Book Store
Photo courtesy of Harvard Book Store
In Cambridge, find all the books you know and love in a beautifully built store, the
Harvard Book Store
is the place to go. Locally owned and independently run, this quaint spot offers a wide selection of new, used, and remaindered books. They also have a calendar of author events featuring both debut and seasoned writers from all genres. And for those wanting to scan the shelves for something new, you can find the newest in fiction and nonfiction, as well as material on a variety of disciplines.
Another feature of this book store is the
Harvard Book Store Warehouse
, a virtual book resource that offers thousands of books to readers. Keep a sharp eye on your favorite genres, as virtual sales are very popular. Just because the books are at a discounted price doesn't mean they aren't wanted—often, popular titles will sell out. Those buying houses for sale in Somerville can count on this location for fantastic reads both in person and online.
3. Comicazi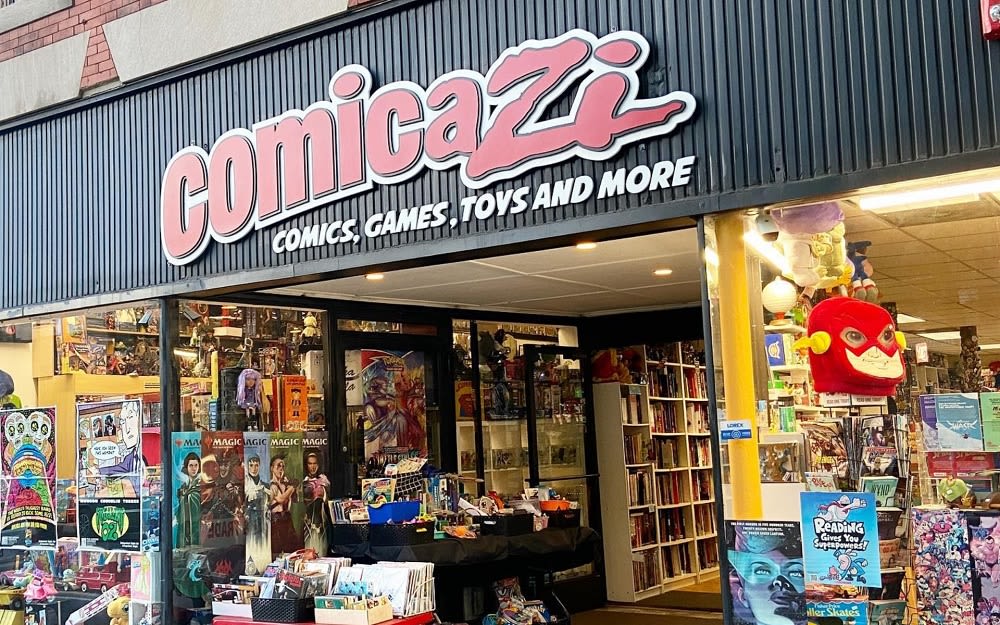 Photo courtesy of Comicazi
For people interested in comics and graphic novels,
Comicazi
has a wide variety of both within its walls. A fun store brimming to its edges, there's plenty to keep any customer interested. This shop has comics from popular DC and Marvel universes, manga, as well as several children, teen, and adult comic series, and graphic novels spanning from sci-fi to realistic fiction.

This store is a book lover's paradise, with additional items like figurines of characters from popular series, playing cards, and a wall of games like the popular Catan alongside more obscure options. Those interested in Somerville real estate can share interests with the community at the manga book club or comic book club.
4. Wild Child Book Bar
Wild Child Book Bar
is an independently owned book shop that offers an intersectional variety of books by authors from historically silenced communities. This cozy shop welcomes everybody through its doors, so even when their physical doors are closed, their virtual ones are wide open.

Those wanting to support this shop or who are on the hunt for a good read should check out Wild Child Book Bar's top picks list. They also offer a wide selection of fiction, nonfiction, young adult, and children's books, as well as puzzles and games to stay entertained.
5. Porter Square Books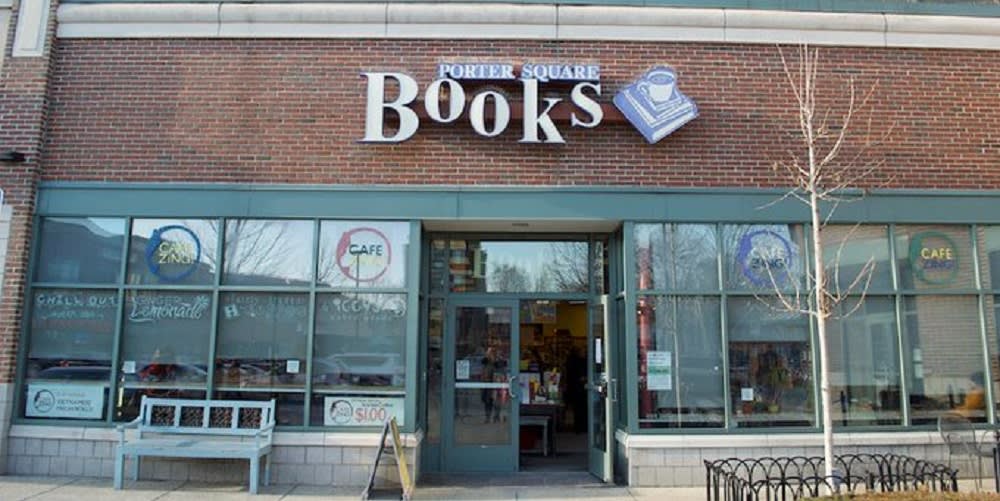 Photo courtesy of Porter Square Books
Not quite in Somerville but very close to the Massachusetts city,
Porter Square Books
is a lovely book shop created in 2014 to help foster a love of reading for children and families. With the community in mind, this bookstore hosts a number of events that people buying houses for sale in Somerville can attend. With author visits featuring a range of writers from different genres, book clubs where people can read and discuss the novels they bring, and summer series concerts, this book store's presence is well felt.

Porter Square Books has a wide variety of titles, with book lists and staff picks to guide initial searches. It also features indie bestsellers to ensure all voices are heard. In addition, there are many books spanning all genres and forms for teens and kids to choose from, as well as young adults and adults. Also at Porter Square Books is Café Zing, which is stocked with pastries from local bakeries, coffee, and loose-leaf tea. A small lunch selection is available for those who want to hunker down and finish a good book at the café or get some work done.
6. Bryn Mawr Bookstore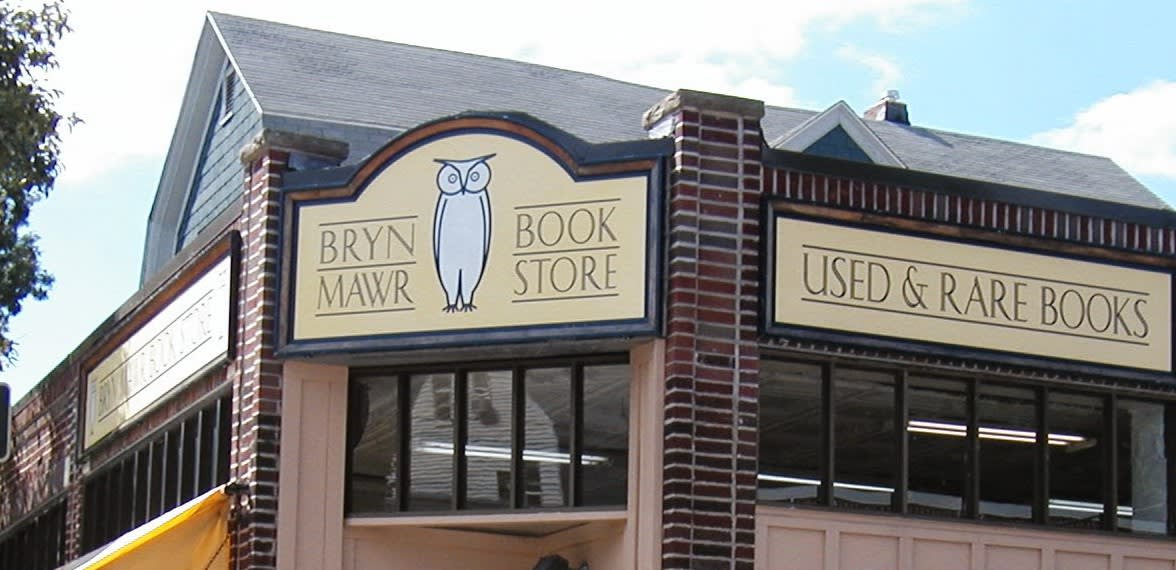 Photo courtesy of Bryn Mawr Book Store
Another notable Cambridge book store is the
Bryn Mawr Bookstore
. It was founded in Cambridge, Mass., in 1971 by alumnae and is staffed by volunteers. Their mission is to provide financial assistance for scholarships and internships to Bryn Mawr students who meet need guidelines, and all profits go to the College. Over the past fifty plus (50+!) years they have donated over one million dollars to Bryn Mawr's scholarship funds!
They sell books both at our store at 373 Huron Avenue in Cambridge, MA 02138, and online through
Abe Books
.
Ready to search for Somerville real estate?
Residents of Somerville are spoiled with the various bookstore options their city has to offer. As such, book fanatics have even more of a reason to settle down on the east coast. When you're ready to start looking for a new place to call home, contact one of the local experts on
The Carol Kelly Team to guide
you through the process.