Cambridge has a rich, historical past and a flourishing present. A place once called "Newtowne" is now home to the highly-prestigious Harvard University, one of Cambridge's biggest attractions. The mix of students, young professionals, families, and tourists create a lively and vibrant environment, enticing numerous individuals to call this thriving area home.
At the end of 2021, homes for sale in Cambridge typically
sold within 40 days
of being on the market. It isn't a matter of
whether
your home will sell; it's
when
it will sell and for how much. Want your property to be one-in-a-million? Check out the tips below to increase the value and appeal of your home.
1. Stage your property
Staging is a necessity when selling your Cambridge real estate. An empty room may seem featureless and uninteresting, especially when it's a static online image. A room without furniture tends to appear smaller in online pictures, potentially deterring people from scheduling a viewing.
Ideally, buyers will look at your property and imagine living there themselves. They'll mentally make changes to the current decorations to match their own tastes. The viewing will be more memorable if your home is staged beautifully. Most realtors believe that a well-staged property entices buyers to offer more money, and a survey recently showed that 85% of staged homes
sold for 6-25% more
than unstaged homes.
2. Create an open floor plan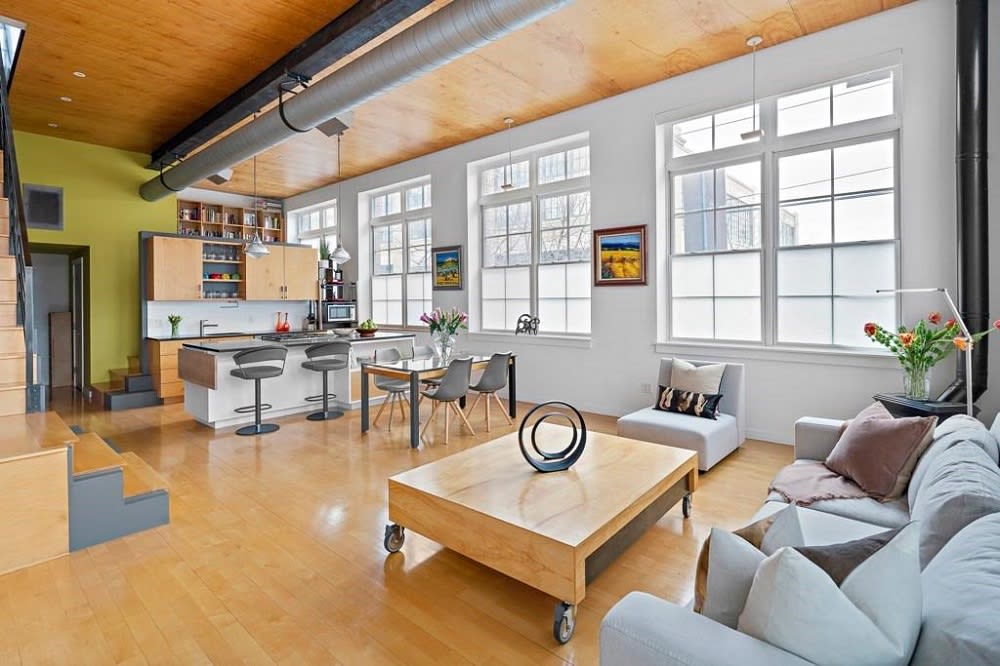 Open up a few of the common areas of your property to create an open floor plan. An open and airy floor plan is becoming increasingly popular as people desire more flexibility in their living space. Knocking down a few walls can drastically change the functionality of a room.
If your kitchen is separated from the living room, consider removing the wall to open up the living space. Kitchens and living rooms are popular spaces for guests to relax during a gathering, and creating an open space allows friends and family to conveniently mingle and flow from one room to another. Additionally, an open floor plan makes your home feel significantly larger. A spacious layout may be what wins your buyer over.
3. Splurge on new windows
Before listing your
Cambridge real estate
for sale, consider installing new windows throughout your property. Windows can last a decade or two, depending on the material and care. Many homeowners replace windows shortly after purchasing, and you can eliminate this stress by installing new ones throughout your entire home.
Consider installing energy-saving windows to boost the luxury feel of your home. Buyers will be excited to hear that they can save money and energy in the future. New windows will update the look of your property with a fresh, new style and significantly increase the value of your home.
4. Give your kitchen a makeover
Remodeling your kitchen is an easy way to increase your property's value. Potential buyers will look at the kitchen to determine the worth of your home. Will they have to buy new cabinets and replace all of the appliances? This may deter a potential buyer looking for a kitchen that's ready for a home chef.

Impress future homeowners with fresh floors and sparkling appliances. Stainless steel appliances are a classic favorite, as they're easy to clean and look beautiful in any kitchen. You can also switch out your countertops for eye-catching quartz or granite or consider adding an island with a sink.
5. Revitalize the bathrooms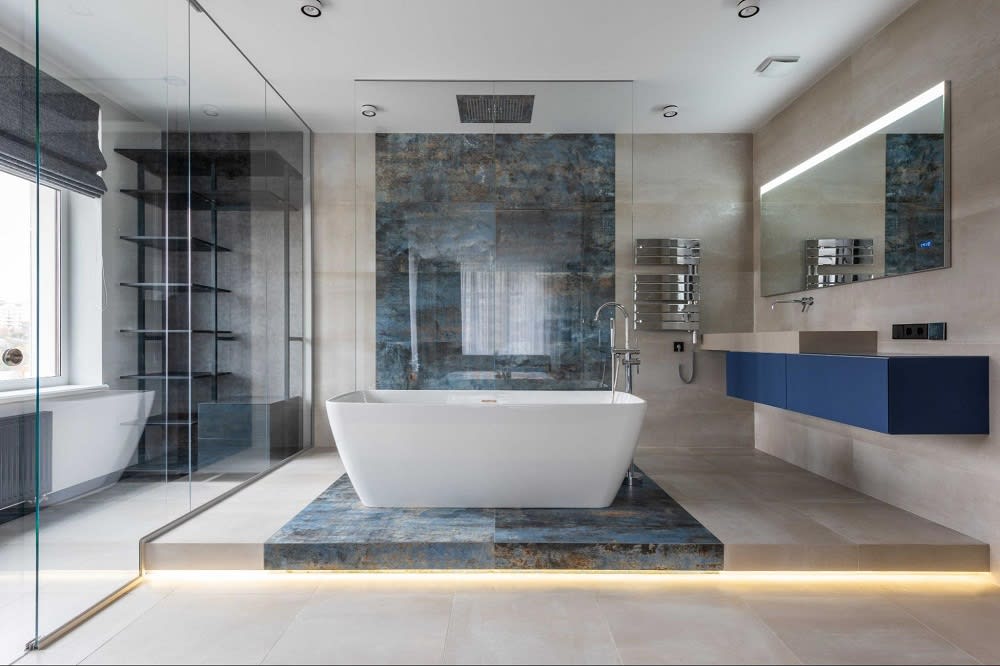 Bathrooms tend to have higher traffic and take on more wear and tear than other spaces, potentially making them look outdated. Transform your home's bathrooms into mini-havens that feature a spa-like feel. Install heated floors and invest in new appliances to create a relaxing environment.
Not every piece of Cambridge real estate features luxury bidets, but those that do are considered higher-end homes. You can also replace light fixtures, install a claw-foot tub, or make the shower larger. A remodeled bathroom can increase your home's value
up to 20%
. If you'd like top dollar for your property, a lavish bathroom is a perfect place to start.
6. Invest in quality landscaping
Curb appeal is fundamental when selling your home. When searching for homes for sale in Cambridge, a picture of the property's exterior will be the first feature many people notice. This is your potential buyer's first impression of your home, so make it a positive one! Plant flowers around your home and make sure your grass isn't dead or dying. You could also repave the driveway or add a feature piece to your yard.


If you have an ordinary yard, hire a landscaping professional to spruce it up. Professional landscapers will know which plants work best with your property's soil and sunlight. Ask about getting plants that will regrow every spring and summer. Some buyers may not want the work associated with upkeeping seasonal plants, so focus on plants that will survive yearly on their own.
7. Update the office
Cambridge has a reasonably large
remote workforce
. Over the past few years, more people have switched over to a hybrid or fully remote position. Having a dedicated space to get work done is ideal for anyone who works or learns remotely.
Your home may already have an office or study, but you can always give it a facelift. Replace smaller windows with larger ones for better natural lighting or install an ambient light system to create a relaxed feel. Soundproof the room so video calls won't be interrupted. Repaint the walls and create a space that makes remote work even more convenient. Your office space will help you stand apart from other homes for sale in Cambridge.
8. Compass Concierge
Compass offers a unique program called
Compass Concierge
. This program allows Sellers to make improvements to their home prior to marketing it for sale without any up-front cost. Once the property sells, any money borrowed for improvements gets paid back from the proceeds of the sale.
Our clients have utilized Compass Concierge to help with projects such as: exterior painting, landscaping, staging, kitchen and/or bathroom remodels. Many of these have proven to provide excellent return on investment when the home subsequently sells for over asking price!
9. Team up with a quality agent
The most important step is teaming up with an agent you trust to sell your home. A knowledgeable and understanding agent who cares about your needs is invaluable to you as a seller. You need someone who is familiar with Cambridge real estate and knows the ins and outs of the market.
The
Carol Kelly Team
features qualified agents who will ensure your property is sold for the money it's worth. When you're prepared to list your home, reach out to one of the team's dedicated members for help.